Open Telekom Cloud offers flexible pricing according to customers' needs – transparency included thanks to the price calculator.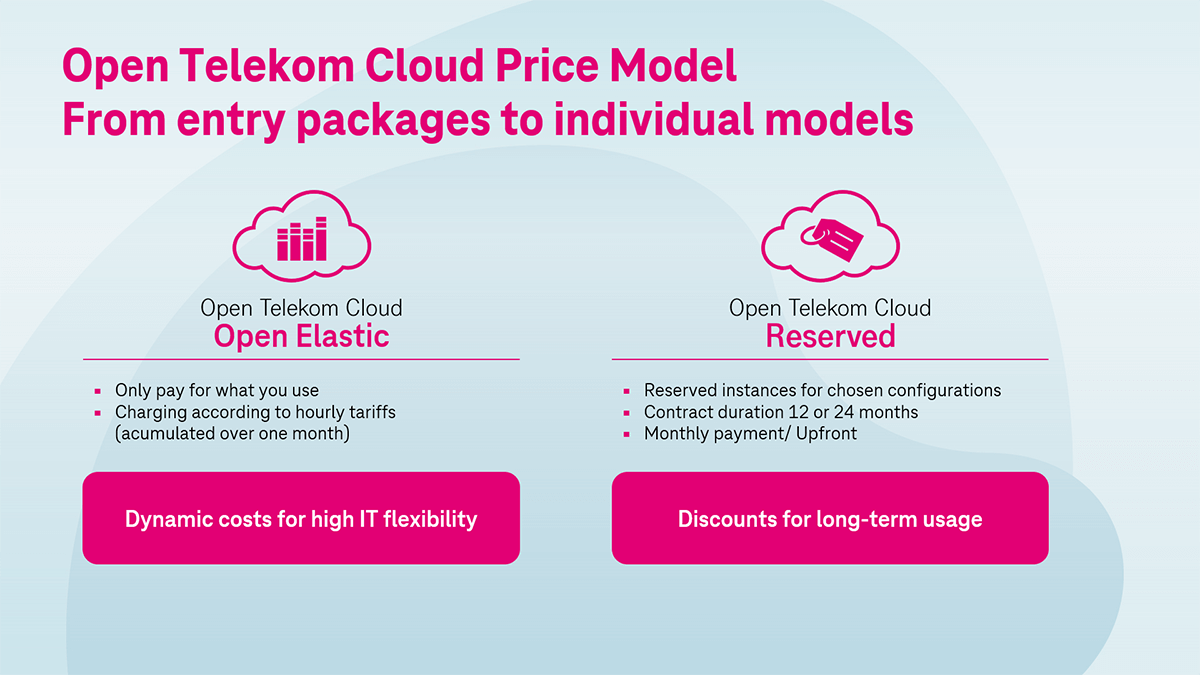 The Open Telekom Cloud offers a great price-performance ratio and transparent pricing. Basically, two price models are available: "Open Elastic" and "Reserved".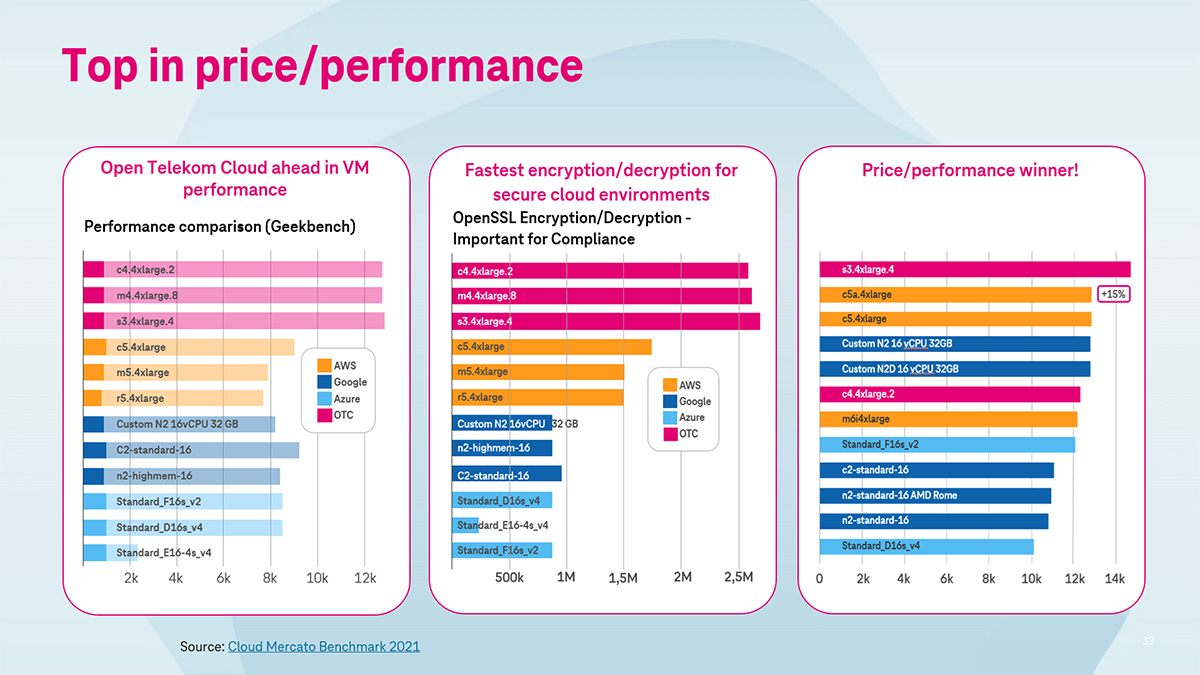 The independent benchmarking experts at Cloud Mercato examined the price/performance ratio of Open Telekom Cloud and the US hyperscalers Google Cloud, Azure and AWS. In all three test series for general virtual machines and compute- and storage-optimized resources, Open Telekom Cloud's cloud services achieved top results.
The price calculator provides a fast, non-binding estimate of your potential costs. Easily compile the resources you need.
---

European alternative

Get an overview of how the Open Telekom Cloud as a European solution ranks against hyperscalers.

Go to comparison

Customer stories

Getting started

See how fast and easy you can use the Open Telekom Cloud. Get started and test our cloud for free.

Go to getting started